Product Description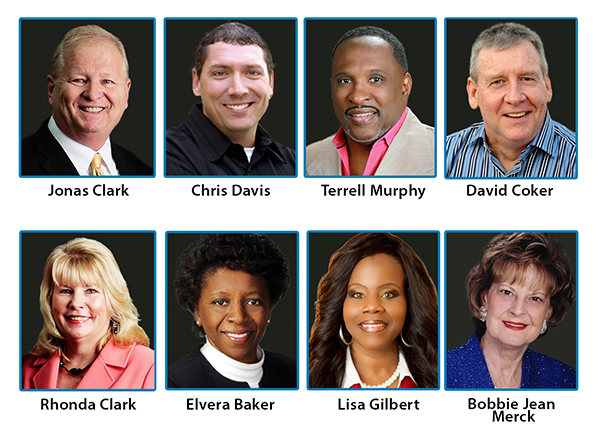 SPIRIT OF LIFE CHURCH - HALLANDALE BEACH, FL
MANIFESTING KINGDOM POWER
REMNANT 7.0 CONFERENCE
Hearing - Anointing - Identity - Purpose - Healing - Refreshing - Impartation - New Friends - Spiritual Strength
Remnant believers understand the spiritual conflict between the Kingdom of God and rebel kingdoms. They also know the importance of "walking after the Holy Spirit." Those that walk after the Spirit, not after the soul wage spiritual warfare against demonic opposition and win every time. Winning means advancing the Kingdom of God, personal breakthroughs, Scriptural fulfillment, and receiving the spoils of victory.

You are a spirit, you have a soul, and you live in a body. Your spirit man is that part of you that is born again. It is that part of you that receives Holy Spirit revelation, encouragement, and prophetic direction. Exciting times are approaching. Everything that can be shaken is being shaken. We need more than ever to hear precisely what the Holy Spirit is saying. As the Remnant gathers this year we can expect the Holy Spirit to equip and empower us for our new season. We are expecting great people like you from all around the world this year. Make plans early. You're not alone. Come and meet those of like precious faith. It's time for Remnant advancement!


Your partner,

Apostle Jonas Clark


TESTIMONIES OF CHANGED LIVES
"Now I know why the Holy Ghost impressed upon me to travel half way around the world to attend this conference. The praise and worship was anointed, the preaching was with power, and the presence of the Holy Spirit was strong. I was strengthened, equipped, and empowered to go back to my region and advance the Kingdom of God. Knowing that we are not alone in what God has called us to do has helped me so much… and I am grateful to have been able to connect with you and your ministry team."
"I came to the conference looking for refreshing. In my city, there are no churches who believe in spiritual warfare, prophetic or apostolic ministry. It's spiritually dry where I live. At your conference, I found people who believed just like me. What I liked was that the leaders were transparent and real. They were really interested in me. I needed to experience this level of fellowship."
"I read one of Jonas Clark's books, and I liked what I learned about overcoming Jezebel, religion, and witchcraft. I desired more, and I wanted him to lay hands on me for impartation and activation. So I decided to go to one of his meetings. What struck me was the excellence and hospitality of his ministry team. Spiritually and naturally, everything was in line, and I was not disappointed."
"The Holy Ghost showed my wife and me that we needed to connect with the Global Cause Network and to sow into the ministry work you are doing in Central America. I could hear the heart of God every time one of your leaders spoke of the school that is being built for the children in Central America and the impact that the apostolic is having in the lives of the Christian leaders there. We are blessed to be Champion Partners with your ministry and know that our seed is going into good ground and is being used to expand the Kingdom of God in the nations."
Calling all Women of Destiny!
We launch the Remnant Gathering with a special women's conference "Women of Destiny," Thursday, Nov, 9th 2017, 10 am to 4 pm, including a special luncheon.
REMNANT GATHERING WITH EIGHT POWERFUL GENERAL SESSIONS

Thursday Women of Destiny Conference and Luncheon 10:00 am to 4:00 pm

General Session Thursday – 7:30 pm:

General Session Friday – 10:00 am:

General Session Friday – 1:30 pm:


*Breakout Sessions*
TITLES:

( *Discerning Demonic Spirits* | *Advancing Kingdom Culture* | *High Level Prophetic Ministry* )
General Session Friday – 7:30 pm:

General Session
Saturday – 10:00 am:

General Session
Saturday – 1:30 pm:

General Session
Saturday – 7:30 pm:

General Session
Sunday – 10:00 am:
SPECIAL RECEPTION AND FELLOWSHIP

Champion Partners are invited to a special reception and fellowship with Apostle Jonas on Saturday, November 11th in the Ocean Breeze room.
NOVEMBER 9TH - 12TH IN BEAUTIFUL HALLANDALE BEACH, FL
For more information, call 1-800-943-6490 or +1 954-456-4420
Customers also viewed